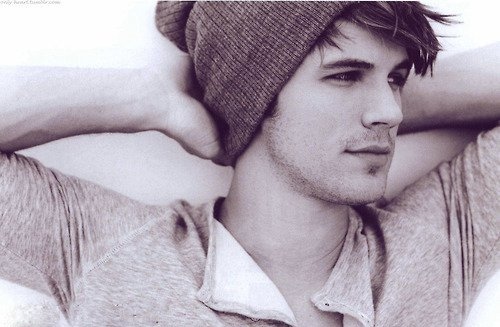 Half-Bloods
Name: Devin Langston
Age/Birthday: 15
Gender: Boy
God Parent: Hermes
Claimed: Yes
Mortal Family: Becca Langston
Years in Camp: 14 and a half
Brief History: Devin's life seemed to always be at camp. Although he didn't grow up there, Devin tries to forget about his years in the orphanage and even pretends that he grew up at camp. Becca died giving birth to Devin, and he was put up for adoption as a new born. No one seemed to want this trickster, so he was sent to a horrible orphanage where he was incredibly lonely. His only entertainment came from playing pranks. Luckily, when he was 7 a satyr found him and brought him to camp. Devin was claimed by Hermes and tried to reclaim his childhood by living his life at camp to the fullest. Devin knows all the counselors and teachers. He's friends with a few Hermes siblings. But it's hard for him to watch other's write home to their mortal family when he has none.
Physical Appearance: Devin is a muscular, "hottie". Admired by many a camper, he is tall and attractive. His elfish, devious grin is matched with happy grey eyes. His only problem is his nose. Due to his MANY pranks, he's gotten into lots of fights. His nose is broken often and is quite crooked. But his freckles, smile, and charm break many hearts.
Personality: He is the prankster of the camp. He has a mischievous disposition with a tendency to run away in the heat of anger. But he also has a kind and loving side, though he doesn't often show it. He can get grumpy and moody at times, but in the end he longs for company only a true friend could give him.
Fatal Flaw: He constantly isn't serious. Wanting to make jokes at a dark time can get him in serious trouble with even worse consequences.
Pets: He has a golden retriever puppy named Matt. Matt was found by Devin in the woods when trying to complete a capture the flag game. Matt is sweet but often grimy, and he trots alongside Devin wherever he goes.
Talents: Devin, like his other fellow bunkmates, is skilled at stealing and running for their lives. He's great, also, at sword fight and battle in general.
Weapons: His sword given to him on the first day of camp. He sharpens, polishes, fix's it up, and carry's it everywhere.
Year-Round or Summer: Year-round
Other: Devin would like to have a girlfriend of a best friend, probably because it replaces his want of family