¡no need to panic!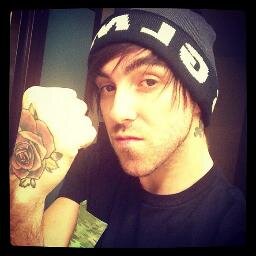 Posts

: 6


Join date

: 2013-05-03


Location

: The Boulevard of Broken Dreams


Subject: -- [Trouble's Character] Sat May 04, 2013 10:36 pm

---

"Hey! I'm Caz—call me anything else and I'll break you...just kidding. This is my profile, I hope Trouble's done a good job. If not, ah, well. Either way, enjoy!"

Caz Hollister

Spoiler:

- [brief history] -

[justify]

Caz Hollister, even at a young age, showed strong signs of her…gift. Apart from being diagnosed with ADHD and dyslexia, she displayed her mother's calling in quite horrific ways. Whether by shoving a poor kid down the bright red slide or getting into full-on brawls with all genders, Caz always found her way into detention and became both feared and respected. Her father and step-mother didn't approve of this too much, but her older brother revered her. Anxious to tell his rowdy daughter the truth, Jason Hollister sent her off to the most expensive boarding schools their middle-class status could afford. He hoped that they could live a somewhat normal life after what had happened the night he went out with a mysterious young woman. Every school his little girl attended, however, failed to get a grasp on her ever-lashing reins. Unable to face the inevitable, Caz watched her family from the rear window of the cab as it drove her off to Camp Half-Blood.

- [physical description] -

If ugly ducklings turn into beautiful swans, then rosy-cheeked toddlers turn into shocking teenage punks. From her hair to her clothes, she is the epitome of 'rebel'. Read on to find out how.
Her hair, cut in a choppy scene style, is dyed platinum blond with vivid red-orange. She rarely ever styles it beyond the usual straightening. Her complexion is just a tone darker than pastel, with the occasional adolescent nuisance. Caz has dark eyes, the color is indescribable green. Pale peach-colored lips, lightly glossed, embellish her nearly heart-shaped face, cast in a partial crescent of a smirk. With the body of a skater chick, Caz has a medium-length torso with long and thin extremities. True to her rebellious nature, she wears a variety of different band T-shirts, skinny jeans, and studded items. Rarely, she'll wear an off-the-shoulder flow-y print shirt. Her signature piece of clothing is a black, terry-cloth wristband that she refuses to wash.


- [personality] -

Unlike her hatred goddess mother, Caz is anything but hateful, even if she does tend to get frequent and explosive temper flares. If anything, she is loud and riotous, a result of her hyper-activeness. She is most definitely energetic, with the vocabulary of a shameful sailor. Immature, boyishly cocky, and downright rude, she prefers to hang out with her male equivalents. Despite this, she still has 'feelings' for guys. It just takes a lot to fit her standards. Above all, she is indeed a huge fan of the vulgar, the disturbing, and the strangely funny. In her case - poop and fart jokes take the cake. Nothing's better than a good dookie joke! From the perspective of a stranger, Caz looks cute and innocent. Only best friends know the real truth.


- [fatal flaw] -

• Irresponsibility and refusal to mature.

- [pet] -

• Skinny blue-nosed pit bull named Harley.

- [talent] -

• The ability to drive enemies away by making them feel uncomfortable || plays bass guitar.

- [weapon] -

• Red bass guitar called Foxy that turns into a lance.

- [Year-Round/Summer] -

SINGLE! ;)



Last edited by Troubled Youth on Sun May 05, 2013 1:50 am; edited 12 times in total
sapphire
Sardonic Twin





Posts

: 3001


Join date

: 2011-12-17


Age

: 23


Location

: neither here nor there


Subject: Re: -- [Trouble's Character] Sun May 05, 2013 8:32 am

---

Please don't double-post for messages like that. There's an edit button on the top right portion of your post in case you need to add anything. There's also a delete button in case you're the last poster in the topic.

Caz is accepted. Nice character c:
¡no need to panic!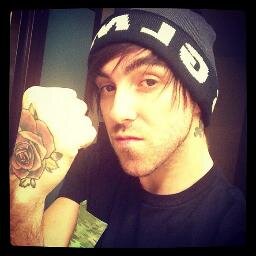 Posts

: 6


Join date

: 2013-05-03


Location

: The Boulevard of Broken Dreams


Subject: Re: -- [Trouble's Character] Sun May 05, 2013 9:46 am

---
summer
Devils' Advocate





Posts

: 1349


Join date

: 2011-10-08


Age

: 12


Location

: Alagaësia


Subject: Re: -- [Trouble's Character] Thu May 09, 2013 7:41 pm

---

Whelp I'll second that, there aren't many cool charries like that anymore 8D

We should rp one day -nods-
AfterIgetmydammedexamsoveranddonewith.

~Summer
Sponsored content

Subject: Re: -- [Trouble's Character]

---